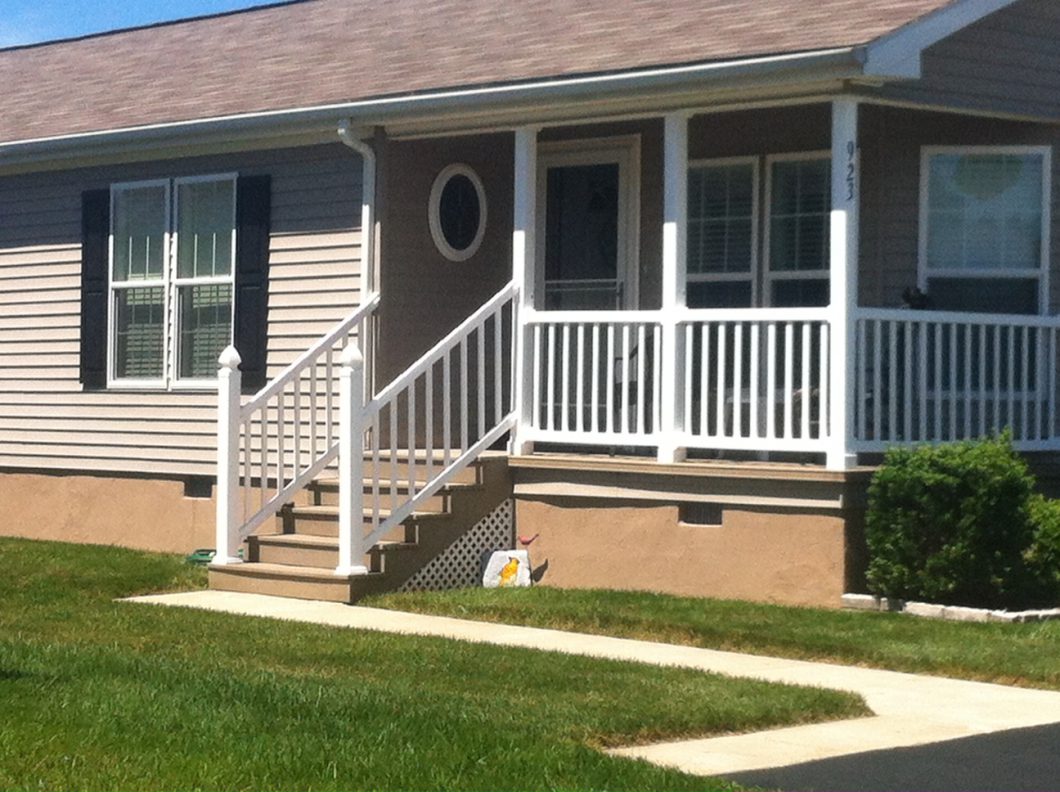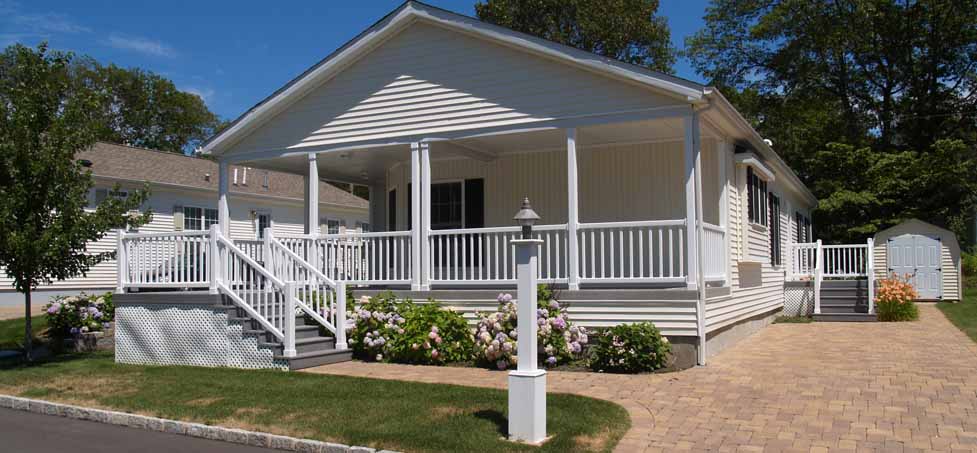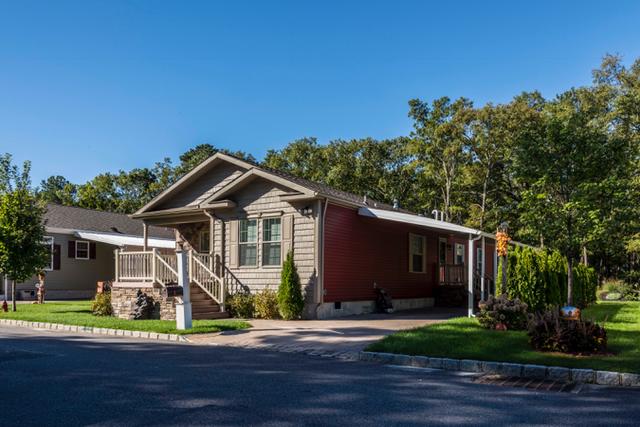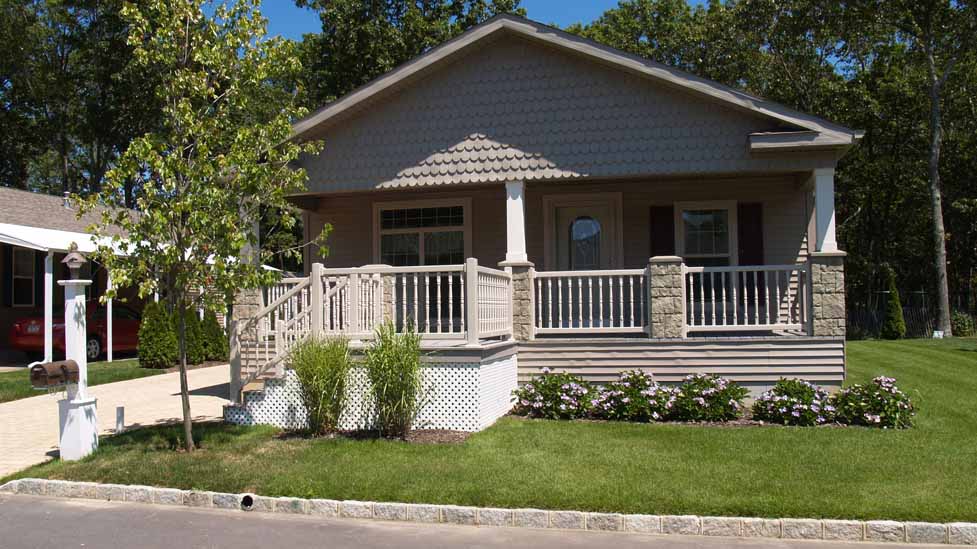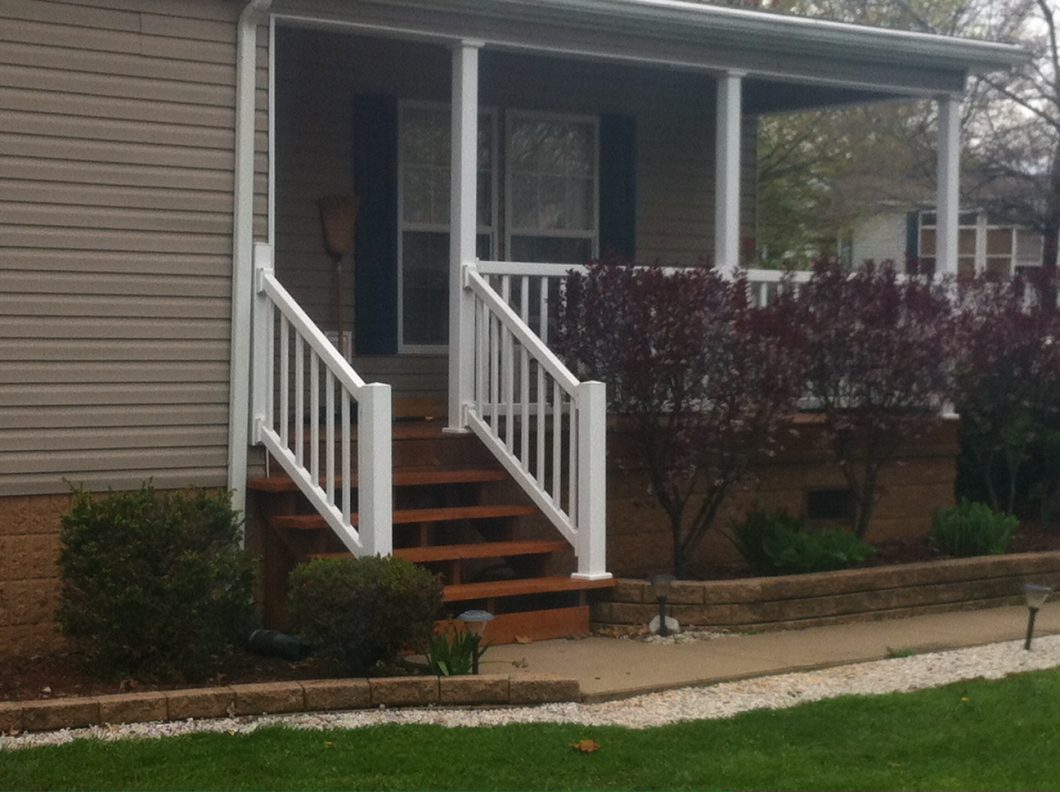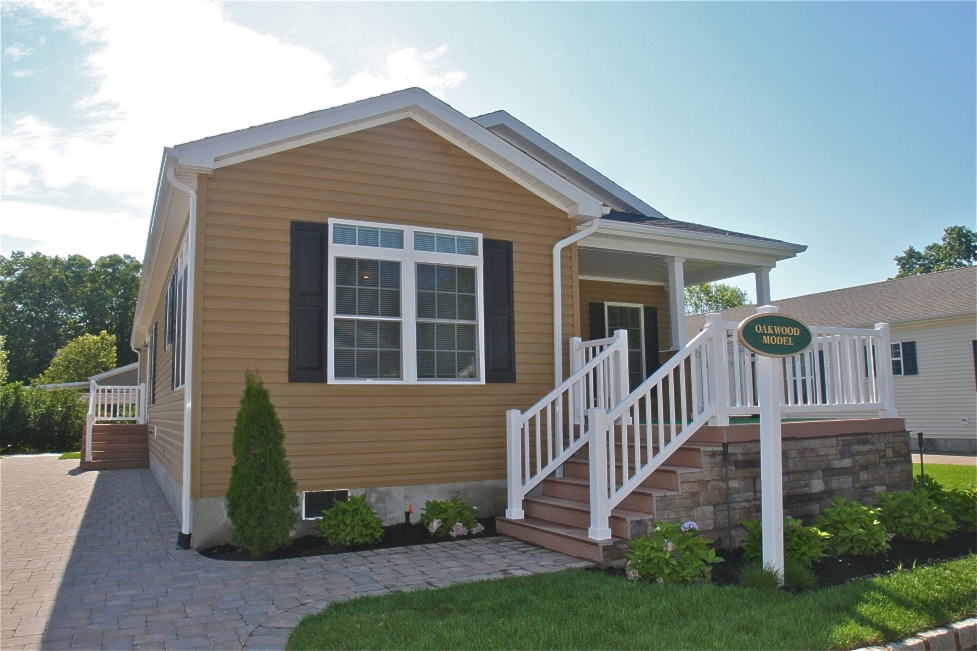 Walker Sales entered the vinyl railing business in the mid 1990s, purchasing pre-routered railing and post components to the system. In 1997 we purchased our first CNC router machine and converted to a custom program tailored to fit our customer's needs.
Since then we have offered the manufactured housing retail market custom, cut-to-order decking and railing packages.
Our vinyl railing and decking comes in white, tan and clay options.
Manufactured Housing Vinyl Railing Installation Instructions
Aftermarket Vinyl Railing Installation Instructions
Vinyl railing order form: White